Rainer "Locke Silver"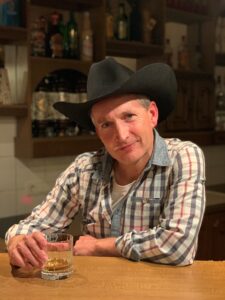 Pyromantics: Lead vocals
Rainer, nicknamed Locke (Silver), is the newcomer to the Pyromantics and is the new lead singer and rhythm guitarist.
Even as a child he enjoyed singing and was a member of the Hohenemser Sängerknaben (the Hohenems Boys' Choir).
At the age of 10 he picked up guitar. But sport was more important to him, so he put the guitar aside again. Only when he was an adult did he pull out the guitar again. Locke has played at countless mountain cottages throughout the Alps and at private parties. He loves sitting around the campfire and singing old songs. The range of songs here is diverse. From country roads to current pop numbers to hits where everyone is guaranteed to be able to sing along.
The love of country music has only gripped him in recent years and so luckily Locke and the Pyromantics have now crossed paths.
Now we will rock the big stages together.
Year of construction: 1973
Residence: Dornbirn
Place of birth: Dornbirn, Austria
Private: Married, two children
Hobbies: mountain biking, hiking, ski tours
Favourite group: AC/DC, John Denver, Alan Jackson